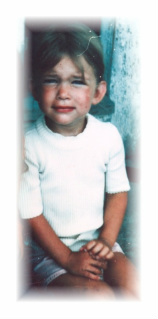 Since childhood Jenny has had the second sight, has nurtured her relationships with the spirit world and sharpened her sensitivities to energy in order to fulfill her sense
of mission to "help the children of the stars." Jenny firmly believes in the healing power of God's grace and love through prayer and action.

Through education, healing and communication with our angelic guides and loved ones on the other side, Jenny helps pierce the veil to allow guidance and Divine grace to be more accessible for her clients. Her goal is to teach those who seek spiritual education, heal those who seek healing from grief/loss and to reunite lost souls and seekers with the Source.
---

Private Appointments
Special Offer: Medicine Card Reading
During your session, cards are cast for a reading. The cards are based on Lakota Teachings;
divining guidance for a specific issue/question/place on your life journey.
Please allow up to 30 minutes for this session.

Private Readings with Jenny include a combination of abilities...
intuitive consultation, clairvoyant mediumship, and spiritual counseling.
Private Phone Session
Clairvoyance (psychic ability) involves the use of one's intuition, to which we naturally have access, as an inner compass, to help shape decision making and discover true passion, your true power. Jenny uses this compass to guide & teach, by 'tuning in' to your current life, mission, and relations. Sessions are spiritually based, with the intention of bringing you closer to your Source (God), and giving you tools to live your best life. Mediumship is the ability to communicate (see, hear, sense) entities that have crossed over. Jenny uses these abilities to help connect people to "lost" loved ones and also to help bring resolution to clients' quandaries or problems.

Gift Certificates
Any increment can be applied to readings and private events hosted by Jenny Lynn Metevia, M.Ed.:
---
No cancellations or refunds.
Bio:
Jenny is a Spiritual Teacher, Clairvoyant Medium, and Past Life Regression Specialist. Born with the second-sight, Jenny has been a professional Teacher and Medium for many years and has assisted hundreds of clients across the U.S., in Europe and South America. Trained intensively with
Dr. Brian Weiss
(as seen on Oprah), author of
Many Lives, Many Masters
, in Past Life Regression Therapy. Attended and completed private seminars with renowned psychic, Sylvia Browne (as seen on Larry King Live) on Psychic Development, Healing and Past Lives and received Hypnosis Training with Sylvia Browne's Society of Novus Spiritus. Holding a Master's degree in Education, Jenny continues her mission to help others, through teaching, healing and providing private consultations, connecting people with lost loved ones. Jenny is also a regular guest on WBZ Radio's
Jordan Rich Show
.